"Awarded Best Baking Winner 2022 " Top Honors" -IBIE Las Vegas
International Baking Industry Exposition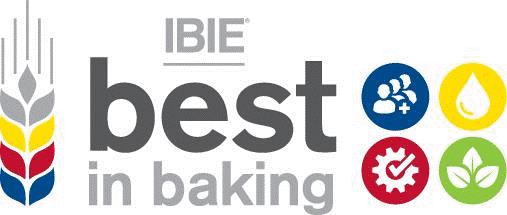 "Awarded Best Bakery of the Year 2021-Singapore "
LUX Global Excellence award London
"Awarded Singapore Healthier Bakery 2019"
Singapore Health Promotion Board
"Best Bakeries in Singapore 2022"
Expat Choice
"Best Bakeries in Singapore 2022"
Best in Singapore
"Best Sourdough Bread in Singapore 2022"
PRESTIGE March 2022
"The Finest Bread Suppliers in Singapore 2021 "
Singapore's Finest 2021
"Best Bread Bakeries in The World"
The Bread Guide 2019
Singapore first approved Healthier Dining Programme Bakery
endorsed by Health Promotion Board of Singapore

Our Story
---
---
---
Master Baker Chef Nick Chua, a highly-acclaimed artisan baker was trained in Hanover, German to skilfully master the art of bread and pastries. It is his perseverance, creativity and passion that inspired Nick Vina Artisan Bakery, which began operating in October 2011 with a solid vision; to promote traditional European artisan bread.
---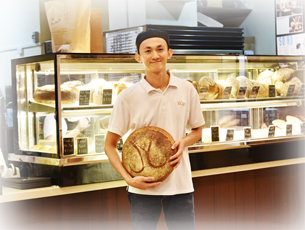 Why Nick Vina Artisan Bakery?
Quality of bread starts from Farming, Milling to baking"
Focus on sourcing Safety ingredient, Healthy Grains and Traditional Baking technique
Safety source: GMO free from the best winter wheat from German Hildesheim Börde region which has an extremely fertile rich black loess soil, the highest benchmark of 100 based the German Soil Quality Ranking.
We work with our Great Flour Mill partner which has a history over 300 years in Hildeheim Hasede German.

Philosophy
"Good bread should be baked with simple ingredients that benefit the human body and society". At Nick Vina Artisan Bakery, we believe that basic ingredients such as flour, salt, sourdough and water can be turned into great-tasting bread. Our baking philosophy is 'simple and baked perfectly' which summarises our dedication towards the long tradition of European artisan breads. We are also committed to ensuring all our baked goods are consistent and high in quality, safety and healthy for consumption. When customers walk into Nick Vina Artisan Bakery, we welcome them with the irresistible aroma of traditional European artisan breads that will certainly capture their attention and appetite.
Artisan Breads
Artisan bread is a healthiest choice of bread compared to commercial-made bread. It uses minimum ingredients and does not include any artificial ingredients or preservatives. Hence, artisan breads are particularly popular among health conscious consumers.